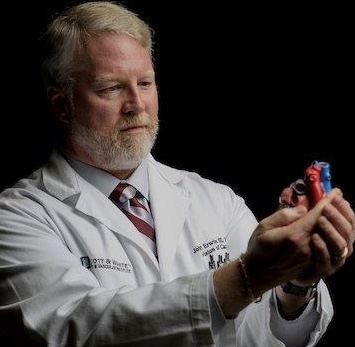 5.  It can be embarrassing.
Between the obligatory "fat jokes" and "fat shaming", there is plenty of animus aimed at people of girth. These have never really bothered me to any degree as the whole "sticks and stones" thing has always rung true to me and I've felt that what other people thought of me as it pertains to my weight was none of my business. With that said, however, one of my most embarrassing moments was on a family vacation several years ago. We had planned a summer of riding the biggest, tallest, fastest roller-coasters across the nation. On one of our first stops, we waited 5 hours in a line only to find out that the seat belt and the safety bar would not secure me due to my size, so I had to step across to the return area while my family had to experience this great thrill ride without me. They were sad for me not getting to ride, but it was embarrassing to me to have to step off the ride before it started in front of what seemed to be thousands of people.
4.  Most of us don't just sit on the couch and eat unhealthy food.
There is a common stereotype that fat people are lazy . In many cases, our overweight people are some of our hardest workers. The nature of work has changed over the last several decades with energy expenditures required to do most job descriptions decreasing. In my own case, some of my largest phases of weight gains came during extremely busy seasons of work in the form of long call days and nights, research projects coming due, hurriedly running between one task to another, and rushing to make family/kids events after a long day in the clinic or the lab. This leads to eating fast and on the go and even if the food was healthy, it led me to eat too much in terms of portions.
3.  Sleeping can be painful.
I have found that when I get above a certain weight, it actually hurts to sleep. I've found many times that I would stay up later to avoid going to sleep knowing full well when I would wake up in the morning that I'm would be hurting for a good part of the day: shoulders, back, hips, as well as brachial and ulnar compression pain and numbness. This fact, unfortunately, is associated with even more weight gain induced by both the lack of adequate sleep as well as the pain lessening the desire to exercise.
2.  It sucks to buy clothes.
Nothing fits well. I've always had a large chest and shoulders, so in college, I wore a 54-long suit. The coat had to be taken up through the middle, but the suit pants that came with such a coat were sized 54 waist…at a time when my waist was only 34 inches, so the tailoring essentially resulted in the two back pockets being right next to each other! I also used to be a competitive powerlifter, so at the same time that my thighs were 42 inches around, my waist was only 34 inches, so I've been used to being a difficult fit all of my life; however, when one gets up into the "Big and Tall" clothes sizes, the selection and style often times leave a lot to be desired and one never feels like one is sporting a well -tailored suit fit…even when ordering custom tailored clothes!
1. It's simply uncomfortable- physically and mentally
Between waking up sore, wearing ill-fitting or tight clothes, feeling warm/hot in a room in which most are comfortable, life is simply uncomfortable. A quick walk outside from one building to the next? Sweaty and embarrassing. Squeezing into a back seat with a couple of other "normal-sized" folks? We do know that we're the one's making YOU uncomfortable and that makes US uncomfortable. These are physical things that lead to discomfort, but the psychological aspect of knowing that we're stigmatized is still probably the worst discomfort of all. It takes a lot to break a stigma/stereotype, and many feel that they can never quite "measure-up" …no pun intended.
There is a whole other blog in the works as to why these things don't stimulate successful weight loss efforts. I'm already hearing the skinny guy in the back of the room asking this question. In the meantime, go back to my first blog and you'll see that for most of us, we are constantly trying to do this successfully, but nature is against us in this fight.
Despite this fight against nature, I have held firmly to this Scripture in this and many other facets of my life:
"Consider it pure joy, my brothers and sisters, whenever you face trials of many kinds, because you know that the testing of your faith produces perseverance. Let perseverance finish its work so that you may be mature and complete, not lacking anything."– James 1:2-4