Had anyone inquired as to my future plans for my career in early December, I would've responded, "Just what I'm doing now and right here where I'm doing it". You see, I've had a tremendous career experience with my current institution- working with excellent, service-minded healthcare teams and getting to take care of some of the nicest people that one would ever hope to meet. My institution, Baylor Scott & White Health, has also fostered my career by allowing me both time and training opportunities to grow from being the great Internist/Cardiologist that the Mayo Clinic trained me to be to also having significant positions of leadership within our institution and within my national/international professional organizations. For the past 5 years, I've also been blessed to be the Chair of the Department of Medicine for the largest, and my opinion, the best Department of Internal Medicine in the State of Texas.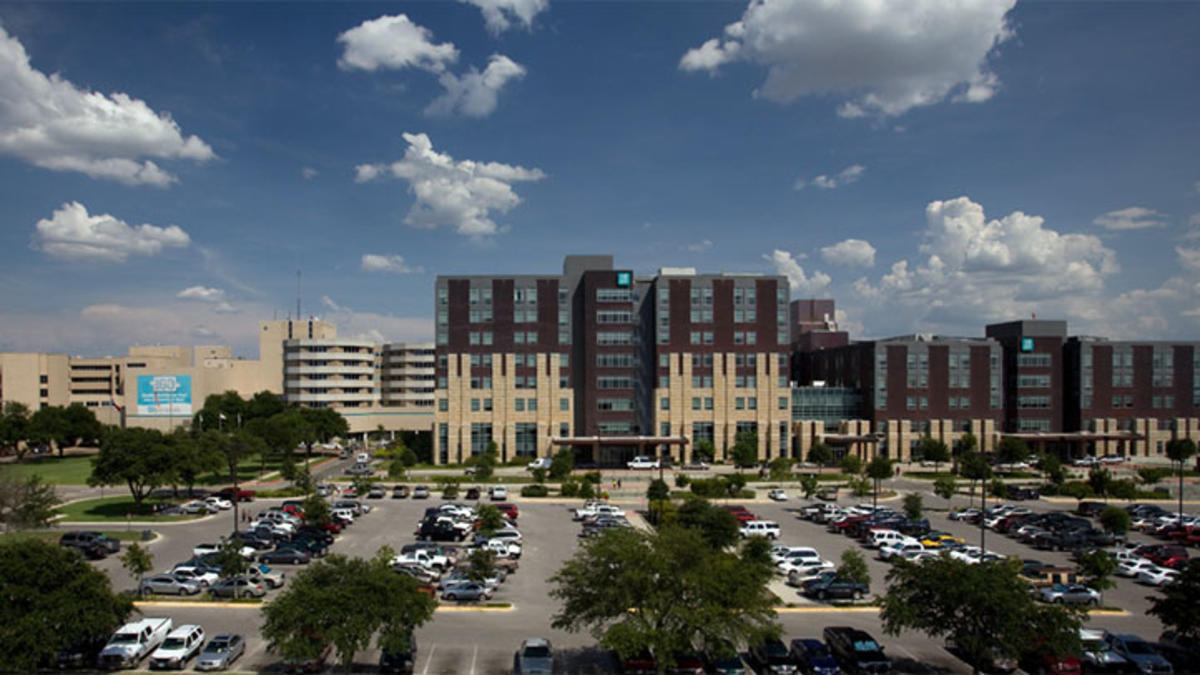 This all changed with an afternoon phone call in late fall as I was finishing up my clinic. Despite me being perfectly happy in my current clinical practice and administrative role, at the insistence/persistence of a recruiter, I agreed to "just come take a look" at an opportunity that presented itself to me well outside of the familiar confines of the Lone Star State. Anyone who has known me for more than just a little while knows that I've told people for years, "Don't be surprised if I retire early and become a Coach!". What I've learned in serving as the Chair of a large Department is that this is exactly what the major portion of my administrative role is these days- to lead teams, develop strategy, outline the tactics to get there, and to develop the "players" to fully live up to the potential of their talents. While I had envisioned that I would be coaching football, this other type of coaching and team building has also been tremendously rewarding to me. Additionally, anyone who has known me for more than a short period would be completely taken off-guard to think that I would ever consider leaving my beloved home state- full of Friday Night Lights, longhorn ranches, Ford F-150's, and the best barbecue and Mexican food in this country- for a second time after returning from Minnesota in 1998!
Well, my friends, Suzi and I feel called at this point to step outside of our comfort-zone for a new challenge, adventure, and a new opportunity…in Chicagoland. Tomorrow, I'll start my last week with Baylor Scott & White Health and I will be taking over as the Louise W Coon Chair of the Department of Medicine at NorthShore University HealthSystem, an affiliate of the University of Chicago Pritzker School of Medicine at the end of the April 2020. I have long been acquainted with the storied tradition of this fine group as well and the new team has been so warm and welcoming to Suzi and me as we've deliberated through this significant life change.


To all patients and partners in health present and past, THANK YOU!  I feel honored, humbled, and privileged to have been a part of your lives and I carry a big part of you with me in the knowledge, skills, living, and learning that we have experienced together over these many years.  I had hoped to be able to reach out to each and every one of you personally before now, but alas there are just too many special people and not enough hours in the day. This has also been confounded by the Covid19 pandemic in which we find ourselves. It has been a tricky last month and half to continue to help my current work family prepare for the surge as well as keeping up with the plans and contributing to the strategies to help my new work family during the transitional phase. Leaving without the many planned handshakes, hugs, and personal gatherings has been tough. but your encouraging words and prayers have meant the world to me. Indeed, how sweet it has been to love and been loved by you all.
To my new colleagues and patients, thank you for having the confidence to bring in an "outsider" – one that talks with a funny accent and fancies boots and Dallas Cowboys! I promise to give you the best of servant leadership and clinical care. This will be my daily prayer and I expect y'all to hold be accountable to that! While the Bears will never supplant my Cowboys in my heart, I look forward to having a National League team again and I will embrace the Cubbies with gusto!
"And we know that for those who love God all things work together for good, for those who are called according to His purpose." – Romans 8:28
I must also give a "shout out" to my younger brother, Bryan. He was a very successful, if not legendary, football coach here in Texas who retired a few years ago. He gave me a little axiom that he'd picked up in his coaching journey that "sometimes the best opportunities come when one is not looking for them". Without his coaching, I may have been more averse to this new challenge and in moving out of my familiar environment. Over these last few weeks to months, I've also learned a tough lesson that he had with each of his moves- having to tell special people farewell. I've seen numerous patients over the last 3 months that I've cared for over 20 years…there have been tears with each of those visits. I've also said "so long" to many partners, mentors, proteges, residents, and fellows who have been equally hard with which to part ways. My solace here from what we've learned together, is that this team will carry on in even bigger and better ways than I ever could lead it- I've seen it evidenced in the planning for and execution of our COVID-19 strategy and operations. May God bless and keep you all! I know that you, too, will leave it better than you found it!
Love, John
"Let your eyes look directly forward, and your gaze be straight before you" – Proverbs 4:25